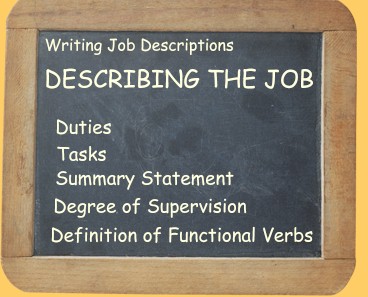 Recruitment can be, and many times is, a time-consuming endeavor that eats away at a company's resources. But despite this, I've seen far too many businesses overlook, or put-off, updating their employee procurement procedure.
A big part of this is all about getting your job advertisement spot on, the first time around. It's amazing how many times I see the same job being advertised across – not one, but a multitude of – job boards, time and time again. And among them all, the one common theme is a lack of detail in the job description.
To think of the amount of time and money that most of these advertising companies are throwing away is mind-boggling, especially when it takes just a little more planning to begin with to reign in the expenses.
No doubt, many of the 'empty' job advertisements – void of job descriptions – will attract candidates, who will probably also apply for the role. But the chances are, these individuals will not be the kind you are looking to add to your company. It would be akin to advertising a shop without telling anyone precisely what the shop sells. Sure, you'll get a few casual perusers walking in, but no-one who is looking for anything specific will even entertain the idea of visiting.
A detailed, skill-based and personal job description will make sure you are casting your rod in the right pond, and will attract those who feel they match what you are looking for.
I imagine taking this route, could save many businesses both time and money when looking to expand, as well as making sure they attract the best fit for their outfit.
Aside from this, it also benefits potential employees in that it outlines your company direction and how they would fit in. A clear job description for every employee helps to steer their individual goals and contributions in the same direction. There will be no office confusion about who is to pick-up what work, which will ultimately lead to a more productive and happier team!
So remember, it all starts at getting the recruitment process right from page one – something that HiringMadeSimple.co.uk can help you with to no end! From job-board advertising right through to candidate assessments, we're here to make sure you get the best from your recruitment!